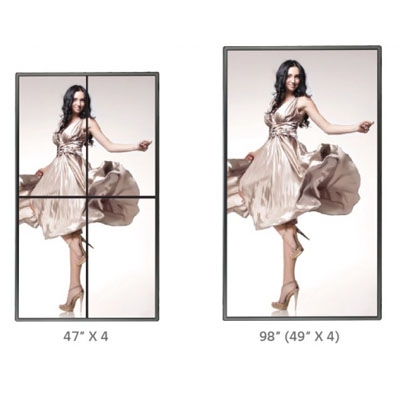 Description
Renting this big screen, we can even say this giant screen of 98 "on your stand will allow you to have an image bigger than a wall of screens composed of 4 screens of 47".
Its dimensions (2191.8mm x 1246.8mm x 69.4mm) are just huge. His weight is 88kg.
Eurolocation Informatique, always present on the leading congresses cities  like Paris, Nice, Cannes, Monaco or Marseille, but also in the big European congresses, will be pleased to answer your request for estimate.